Reduce air leaks with the unrivalled range of Pneumatics from AEP
Published date: 10 Dec 2020
Back to Article Listing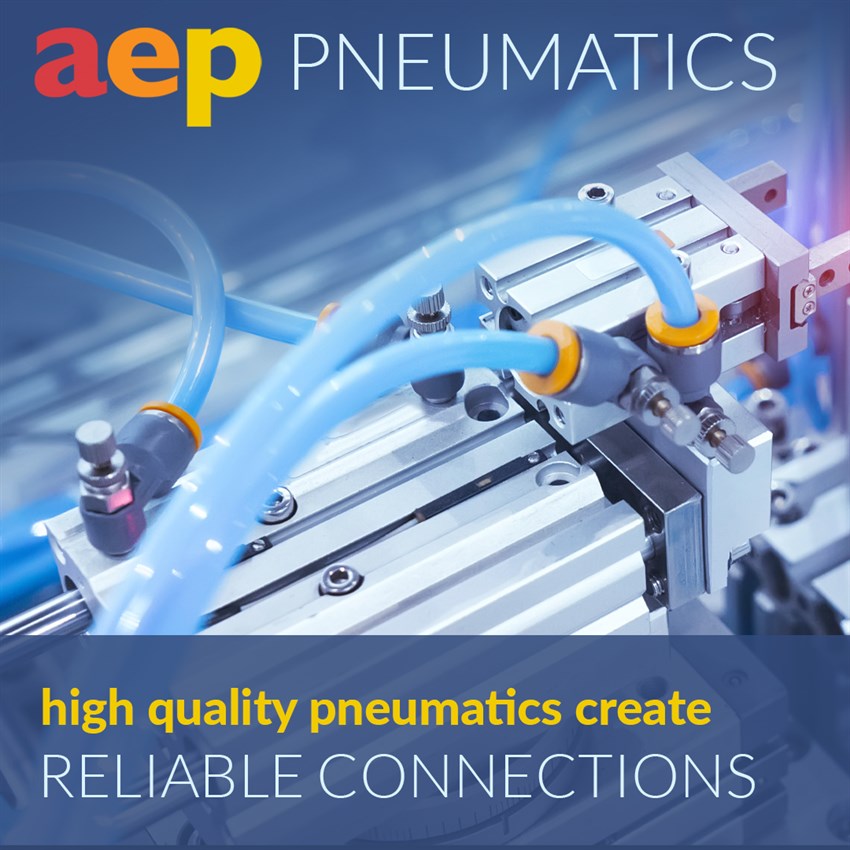 AEP's full range of pneumatics and pneumatics components will reduce costly air leaks
Your pneumatic system can suffer from wear, tear and seal degradation over time and use. This is why it is important to regularly check your pneumatic equipment to spot air leaks before they become too costly.
To reduce these costs, any worn or leaky components should be replaced promptly with high quality parts. This will ensure that your pneumatic system is running at optimum efficiency without wasting energy. If you're planning a period of shut down or maintenance or are looking to upgrade, AEP is here to help.
At AEP, we are confident that we are able to provide the parts to suit your pneumatic requirement. Our wide range of components include Filter Regulators, Valves, Cylinders and Fittings. Additionally, we supply a comprehensive stock of quick release couplings, which includes PCL, Compair Broomwade and Schrader. To complement this range we also supply jubilee clips, tubing of all sizes and materials along with hosetails and bushes to suit.
Key benefits of our pneumatic fittings and components:
High quality components that ensure cost efficiency by minimising air leaks




Extensive range of pneumatic quick-fit couplings to suit all sizes and requirements

Easy and safe online purchasing, and prompt delivery that you can trust

Experienced technical team who are on hand to share their knowledge and help find the right pneumatic solution
AEP are main agents for the following brands: