Helping dental practices re-open across the UK
Published date: 02 Jul 2020
Back to Article Listing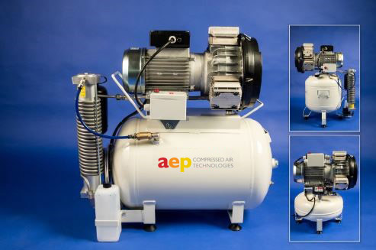 Dental practices are starting to re-open after their unscheduled COVID-19 related closures.

Some of our customers are realising their dental compressor service is overdue.
AEP can supply, fit and service a new, oil-free air compressor, built specifically for this specialised market. Our dental compressors are designed and manufactured to provide today's demanding dental practices with clean, dry, oil-free air. Engineered with quality and reliability we appreciate such compressors must be quiet whilst supplying high quality, dry, oil-free air to the surgery.
At AEP we understand the importance of regular servicing to minimise the risk of breakdowns and ensure continued supply. Compressed air is often viewed as a low priority. It is only when the system stops through lack of maintenance and service, that an issue is recognised.
We urge practice managers to contact us to arrange a service as soon as possible to ensure their equipment is functioning fully
Alternatively, you may have thought about replacing your compressor. To help your investment in new equipment, we have a number of payment plans available to make this a more affordable option in these difficult times.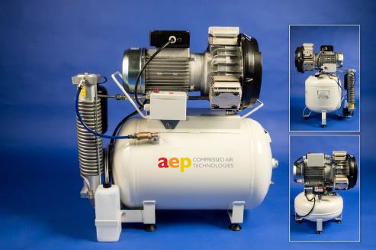 Our dental compressor servicing packages include:
3 Years Warranty

3 Years Servicing

3 Years of Air Quality Testing

3 Year Term
Contact us today if we can be of service:
sales@aep-ltd.co.uk | 01404 548000 | service@aep-ltd.co.uk