Taking the opportunity to review compressor equipment can pay-off
Published date: 08 Jun 2020
Back to Article Listing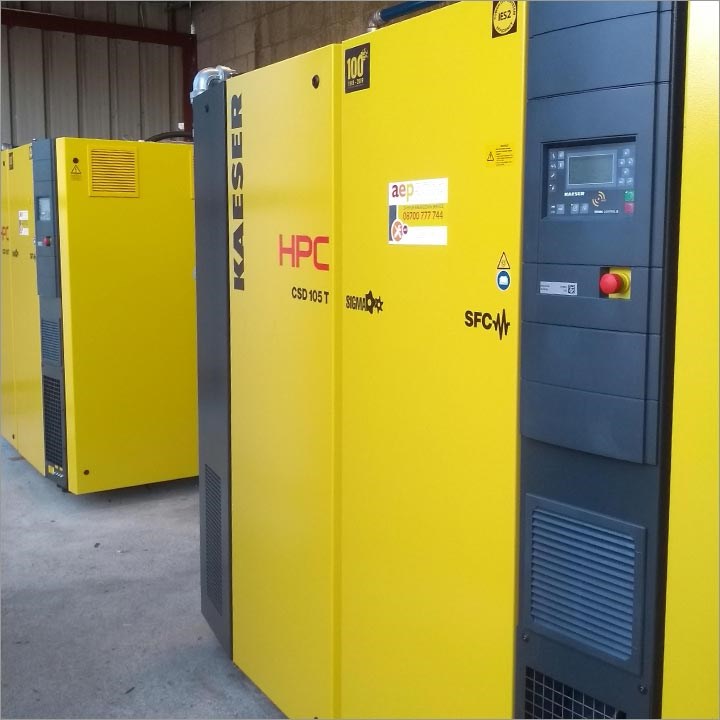 If you need to update your compressor systems or gain more effective and efficient equipment, AEP can help
It is always satisfying to help a customer gain operational improvements while also achieving cost-efficiencies for the business. During a service visit to FGP systems, it became apparent one compressor was at the end of its service life. The second system lacked the capacity to meet demand on its own.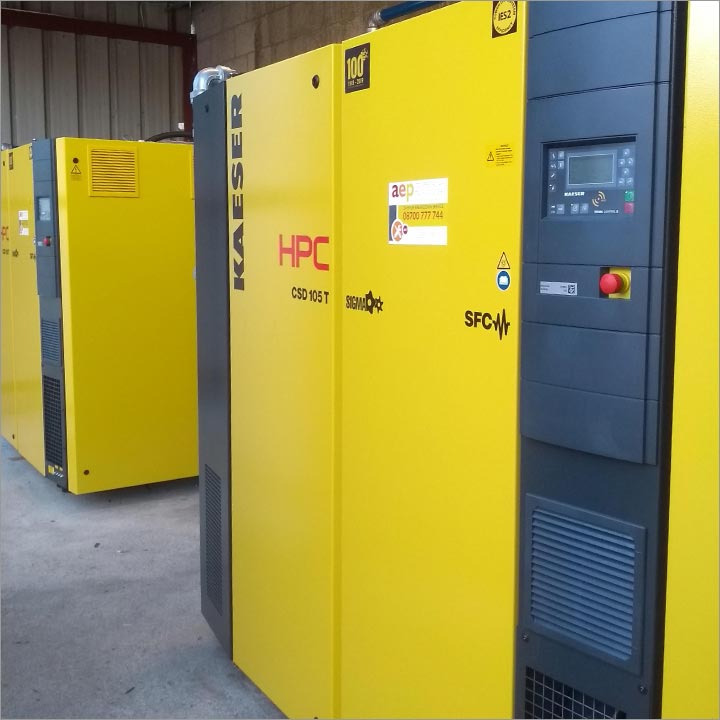 FGP is a precision engineering company offering high-end engineered and manufactured solutions for aerospace and other sectors. Taking pride in achieving the highest quality using strict standards and thorough quality management ensures a flawless finished product. As a result, FGP clients include industry leading organisations such as Honeywell, Leonardo, UTC Aerospace Systems, Curtiss-Wright and many more.
With a machine shop totally dependent on a continuous supply of high quality compressed air, AEP were on hand to help. We needed to guarantee machine up-time that would allow FGP to maintain on-time deliveries.
As both HPC systems had proven reliable over many years, FGP were keen to engage with AEP. The systems we were replacing had always proven to be reliable and efficient with an excellent service track record. AEP have supplied HPC compressors for over 40 years so we were confident we could offer FGP improved operational functionality.
We began a process of data logging to fully assess air demand leading to the specification of correctly sized compressors.
The compressed air solution AEP implemented would allow FGP to be ready to take their production to the next level
The solution AEP agreed with FGP was the selection of two replacement CSD105T HPC Kaeser compressors (see picture above). There were some challenges with increased footprint and a re-organisation of the area was needed. Once this was complete, AEP were on site to start the 5 day installation. The project progressed well within the quoted time frame, leading to no loss of working within the factory.
What was the outcome? The new equipment is both energy efficient and quieter using the latest Factory 4 technology which includes Heat Recovery. To further reduce waste, one of the existing compressors was re-housed at another site to provide back-up for the business. Simon Griffiths Hughes, Director of Engineering at FGP commented:
"Great team work and communication culminating in zero lost hours production. A big thank you to AEP in this latest installation"
Over our forty five years of operation, we have learnt a lot about the importance of having your equipment running in tip top performance. We realise and understand the value of problem free, smooth running production equipment. Read more about our Compressor Servicing and how an AEP Service Plan can help improve your business operations. Get in touch today to discuss your requirements in more detail, we are always happy to help ...