AEP Opens New Plymouth Depot
Published date: 29 Jun 2021
Back to Article Listing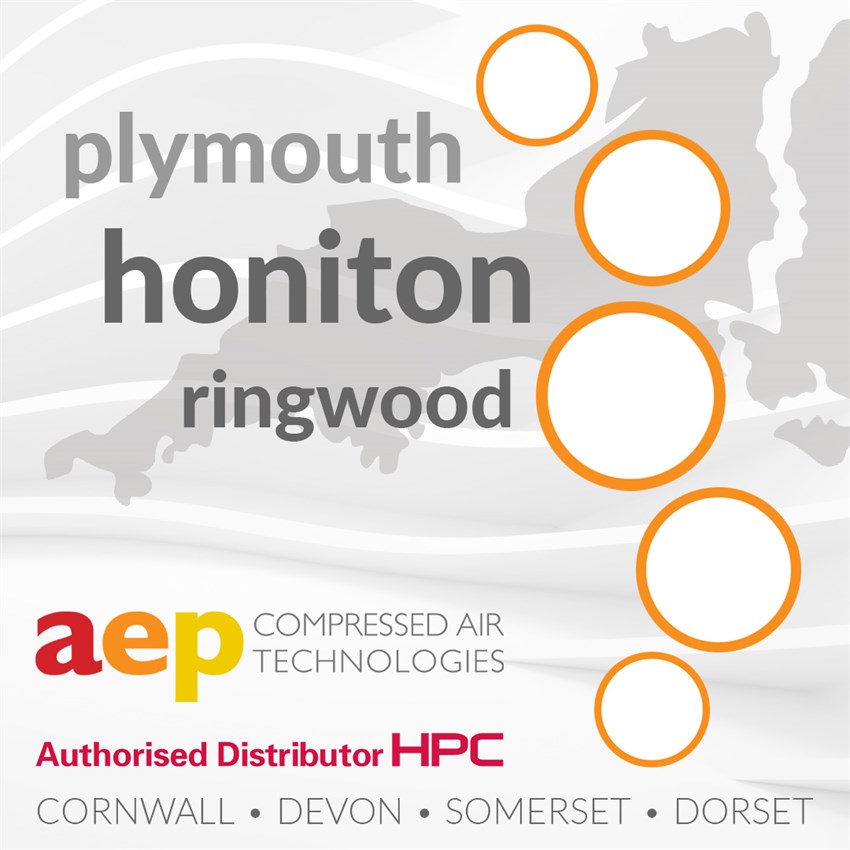 We have recently expanded our sales, service and support across Cornwall, Devon, Somerset and Dorset!
Introducing our new Plymouth Depot...
We are pleased to announce that in April 2021 our company grew as AEP Compressed Air Technologies acquired the trading company of HPC South West Ltd.
The new Plymouth depot accompanies our Honiton and Ringwood bases and means we can now cover a wider area in the South West. As the authorised HPC distributor in Devon, Cornwall, Somerset and Dorset our teams have grown to support an increasing number of customers. As experts in our field, we support all makes and models of compressors giving businesses across these regions complete support flexibility.
AEP has been working with HPC as an official distributor for over 40 years and our teams have gained experience to help support an increasing number of customers and businesses in many different industries.
Turnkey Solutions to help you every step of the way
From our Honiton, Ringwood and Plymouth centre locations, we offer the whole scope of compressed air systems including installation, service, maintenance and design. Our experienced team of engineers work with clients from an initial system requirement right through to final installation approval. We also service and repair all makes and models of compressors and dryers plus nitrogen and oxygen generators.
As part of our ongoing commitment to be at the forefront of our industry, we are a leading member of the British Compressed Air Society (BCAS). We hold ISO9001-2015 quality accreditation and are delighted to be awarded ISO14001-2015 environmental certification.

Authorised

HPC

Distributor
HPC are frequently the compressor of choice for customers requiring a highly efficient, innovatively designed and environmentally conscious compressed air system
For over 50 years, HPC has been the UK compressed air market leader with a reputation for excellence, efficiency and reliability. HPC 'yellow box' compressed air systems can be found throughout British industry from workshops and garages to factories and power stations. The HPC range is instantly recognisable from its eye-catching, yellow box compressor housing. The AEP team works closely with the engineers from this globally renowned and respected manufacturer.
With high precision airend components, we are confident our solutions provide the reliability and efficiency our customers need.
Customers requiring a compressor solution now know 'it has to be yellow'.
Contact our specialist team on 01404 548000 or sales@aep-ltd.co.uk to find your compressed air solution